In February 2017, less than a month into Donald Trump's presidency, Brian Krzanich headed to the Oval Office for a triumphant announcement.
Intel's then-chief executive, posing with the new commander-in-chief and holding a shiny slab of silicon, announced that the microchip giant would spend $US7 billion ($9.6 billion) on a state of the art factory in Arizona. It was an early victory for Trump's promise to bring manufacturing jobs back to the US, particularly in the states that had voted for him months earlier.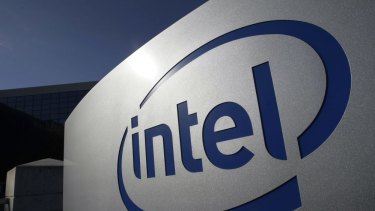 There was just one problem: the announcement wasn't new. The "Fab 42" facility had been promoted back in 2011. Barack Obama had even given a speech on its site. And although work on the factory had been paused, its resumption was linked more to demand for smaller, more precise chips than Trump's policies.
Fab 42 finally opened its doors last month. But by then, it had lost its claim to be at the cutting edge. Progress in the processor industry is measured in nanometres (nm) – the smaller the transistors that fit on chips, the more powerful, efficient and profitable they are. Fab 42 was meant to produce 7nm chips, Intel's smallest ever. By the time it opened, this had slipped to 10nm. More discouragingly, Taiwan's TSMC had just announced plans to spend $US12 billion on its own plant nearby that would make 5nm chips. And to add salt to the wound, the TSMC plant – a foreign rival – would be financed by heavy government subsidies.
The tale of the two factories in the Arizona desert is a microcosm of how Intel, once one of the world's most fabled tech companies, has lost its edge. Although the company has been dealt setbacks in recent years, 2020 – a year in which the pandemic saw much of the tech industry boom – has been miserable. In June, Apple said it would ditch the company's processors in its new laptops in favour of those based on technology from Britain's Arm. Nvidia, once a tiny competitor, overtook it as the world's most valuable chipmaker, and celebrated by paying $US40 billion for Arm. And in the coming weeks, Intel will decide whether it should outsource the manufacturing of some of its chips, a move that can be read as an admission that its once world-class manufacturing has fallen behind.
"I don't think they're going to pull themselves out of this, unless they do something really drastic," says Michael Bruck, a former executive.
Since its foundation in 1968 and its invention of the microprocessor three years later, the company has steered the rise of the computer chip, tens of billions of which are now made each year. Its co-founder Gordon Moore coined the "Moore's Law" observation that chip performance would roughly double every two years. The PC revolution of the Nineties powered the company's rise to prominence alongside Microsoft's Windows, to the extent that the portmanteau "Wintel" came to define a whole era of computing. In 1997, the year that an adult sheep was cloned, Intel's then chief Andrew Grove was made Time Magazine's Man of the Year. That proved to be correct. It was just that Intel would not be at the centre of that development for long. "They got fat, dumb and happy because they were minting money," says Bruck, whose roles at the company included a stint as Grove's chief of staff.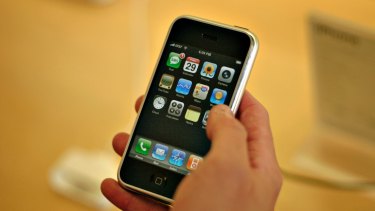 When asked for one turning point for Intel, watchers of the company point to it turning down the opportunity to make the chips for Apple's iPhone before its launch in 2007, due to a dispute over costs.
Few predicted the iPhone would be the success it has become, but almost none regretted the error as much as Intel.
The rejection would create two openings; one for Arm, whose low-powered architecture became the basis not only for the iPhone but for billions of smartphones, and for Taiwan's TSMC, perhaps the world's lowest-profile tech giant. Founded in 1987 as the island nation lifted martial law, TSMC set about making chips for companies which, unlike Intel, did not have their own factories.
As processors became smaller and increasingly complex to make, more companies abandoned their own factories for TSMC, in turn letting it invest in more intricate manufacturing.
Despite a two-decade head start, Intel has now fallen behind the Taiwanese company. And while its failure in smartphones is now irreversible, the company has now started to lose ground in the PCs and data centres where it has remained a stalwart. Apple's new Macs, which ditch Intel for Arm chips made by TSMC, boast up to double the battery life and five times the performance.
"It's a fast-moving industry, and Intel's just slow to react because they're just tied down to all this legacy stuff," says Wayne Lam, an analyst at CCS Insight and former Intel employee.
One response has been to turn to Uncle Sam. It has been at the forefront of lobbying for a $US25 billion subsidy package for the semiconductor industry, pitched as a way to keep the US ahead of China's chip industry.
Loading
Intel may well get it, even under a divided US government. "This is one of the areas that still enjoys bipartisan support in Washington," says Sam McGowan of Beacon Research, which advises investors on political movements.
A handout might come too late to turn things around, however. In July, Bob Swan, Intel's chief executive, said the company was considering paying other businesses – perhaps TSMC – to make its most advanced chips.
Outsourcing production to Taiwan will probably not win Intel any political favours. It may have little choice.
Most Viewed in Technology
Loading